The management of Adore More has recently embarked on a production-process knowledge visit at the company's main supplier of doors, the Puertas San Rafael factory in Spain.
Adore More management team visits San Rafael Factory in Spain.
With the objective of understanding the whole process undertaken to produce internal doors, the visit to Spain allowed the team to review the production process of their interior doors from start to finish. Meetings were also held with management and staff to discuss the company's specific requirements and Puertas San Rafael's future plans.
Puertas San Rafael has recently launched its 2018 catalogue, moving from solely producing internal doors to also supplying a wider Deco range. The new Deco collection includes walk-in wardrobes, wooden wall paneling, wallpaper, the production of tables in real timber and branded internal door handles.
"At Adore More we firmly believe in becoming highly knowledgeable about each and every product we supply and install. This visit enables us to further enhance our technical knowledge on the vast array of internal and external doors we supply whilst also strengthening our relations with our supplier," said Mr. Kenneth Fenech.
Adore More management team visits San Rafael Factory in Spain.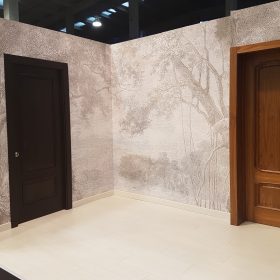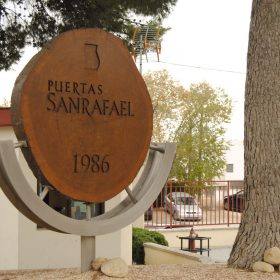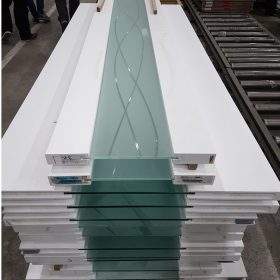 During their stay in Spain, the team had the opportunity to network with the Puertas San Rafael directors as well as to participate in in-house product training to further enhance their technical knowledge and insights.
As a major outcome of this visit, the company will be investing in a redesign of their internal doors section of their Mosta showroom, bringing the space in line with San Rafael's new products and showroom and introducing new models.
If you would like to know more about the range of doors we offer,  contact us here or call on 21456560/21456570. You may also send an email on sales@adoremore.eu or come on over and visit our showroom in Mosta (parking no problem).