10 tips for making your home more energy efficient.  As the temperature rises, so does your electricity bill as fans and air-conditioners struggle to cool you down – those mint-coloured bills seem to get higher and higher as summer wears on!
The best way to keep your home cool in the summer is to… stop it from getting hot in the first place!
By using a combination of shade and ventilation, you can drop the indoor temperature of your living space, and greatly reduce (or even remove!) the need for fans or air-conditioners.
Luckily for you, at Adore More we have lots of heat-busting options to keep your temperature (and your electricity bill) nice and low.
10 ways to lower your bill while keeping  cool:
1) Set up a breeze flowing through your space.
Take advantage of the wind direction and create a path through your home that encourages a breeze to blow though. You'll need at least one aperture for the air to enter, and another for it to exit, preferably on opposite sides of the building. Louvers on windows and balcony doors are ideal for this, as they allow air to flow through while preventing direct sunlight from entering and heating up the room.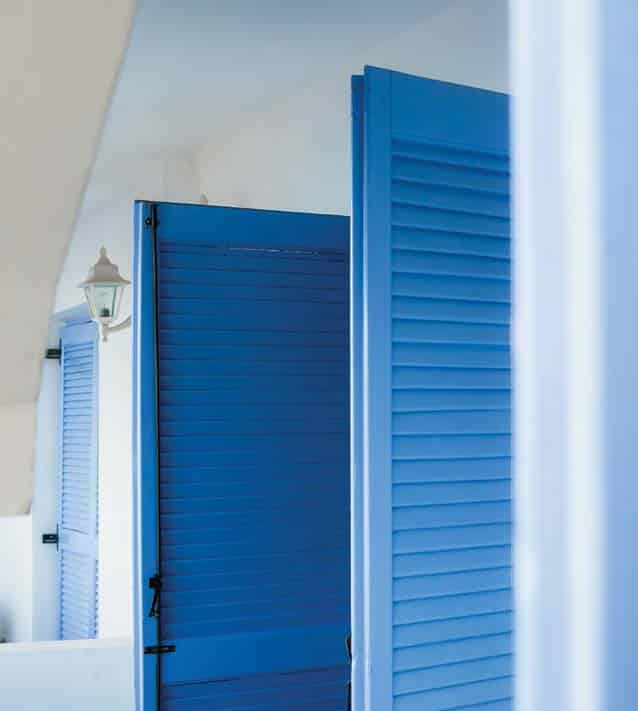 2) Shade the windows
Windows (and balcony doors) are a major culprit when it comes to heating up a room in summer, especially if they are south-facing – if you can stop the sunlight from entering in the first place, you'll keep the room much cooler. A simple shade element on the facade, such as an awning or outdoor blind, will go a long way towards keeping the room cooler. If you choose a good quality all-weather awning or blind, you won't have to worry about it being blown away at the end of summer!
3) Dine Al Fresco
Don't let the sun stop you from enjoying your outdoor space during the day! Summer meals seem to taste better when eaten outside, and if you have a terrace, garden, 'bitħa' or even just a section of roof, then you should definitely consider setting up a shady space where you can eat. A pergola over the door would serve double duty – not only would you be dining al fresco and enjoying free air-conditioning thanks to the passing breeze, but the shade over your door would also help prevent the inside of your home from heating up.
Bonus: with a covered pergola you could also enjoy your outdoor space during the winter months, even when it's raining!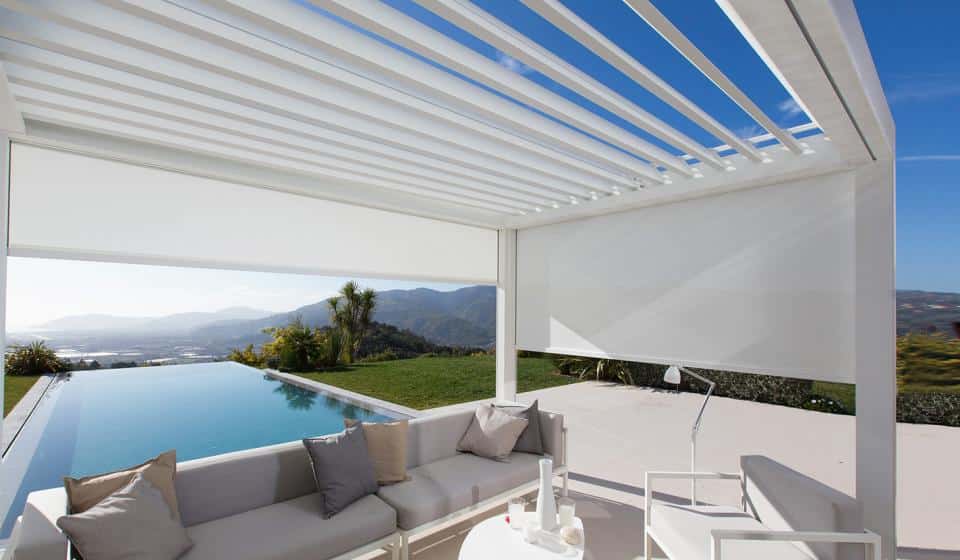 4) Turn your staircase into a chimney!
Traditional Maltese houses have a central staircase and there's usually a door or a skylight that can be left open near the top – this genius design allows the entire staircase to act as a chimney, drawing hot air up and out, and ventilating the whole house. Make sure you always have an open aperture at the top of your staircase, and consider installing a skylight because it not only looks cool, it keeps your house cool too!
10 tips for making your home more energy efficient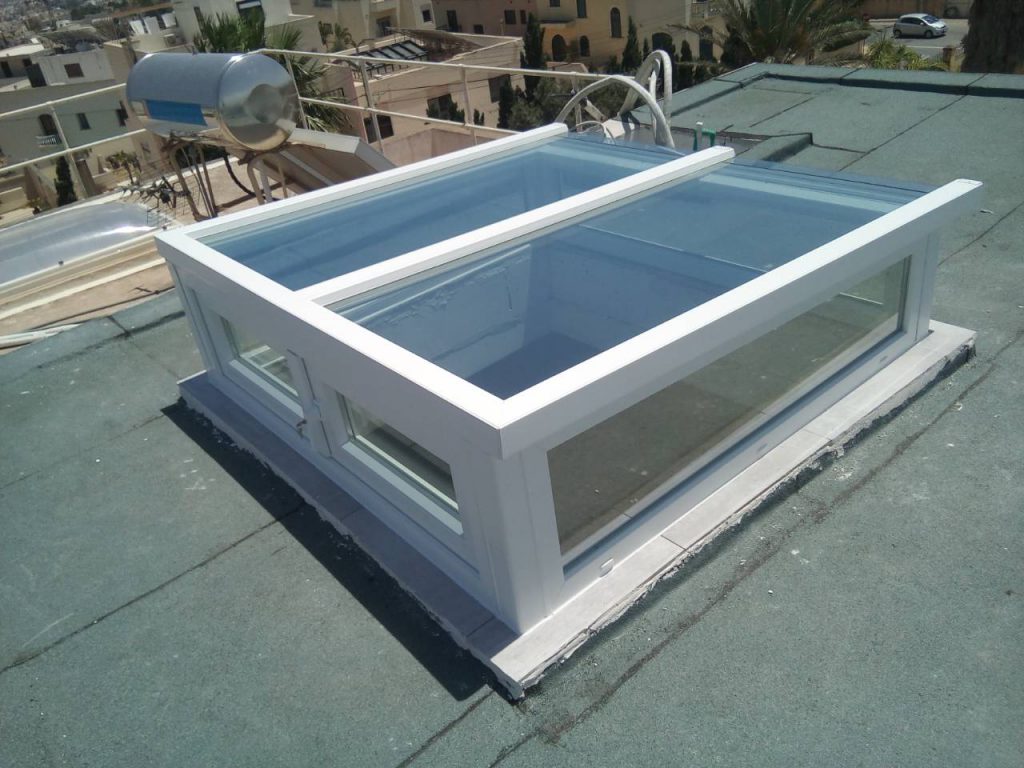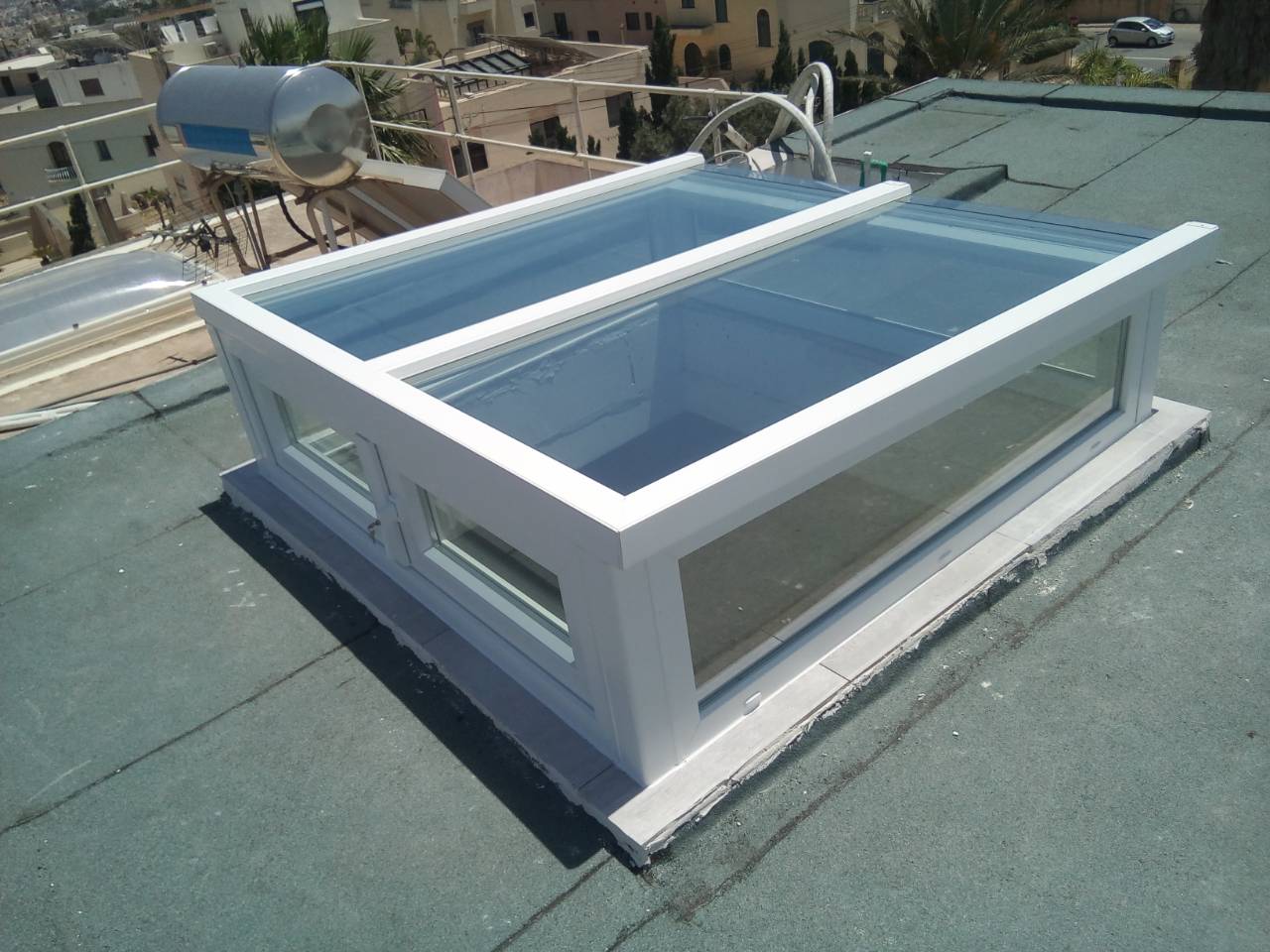 5) Create your sanctuary
Summer in Malta brings with it the busiest time of year for construction, which means it's hot and noisy and dusty – and not very relaxing! Create your personal sanctuary by shutting it all out with double glazing on your windows and balcony doors – let the layers keep out the heat, noise and dust.
If you add "Solar More" energy efficient panes, the combination of argon gas and a transparent metal layer can reduce the heating load from the sun by two thirds – ideal conditions for your summer siesta (and electricity bill)! Don't forget to sign up for the Double Glazing Scheme to get a grant, we'll even help you with the paperwork!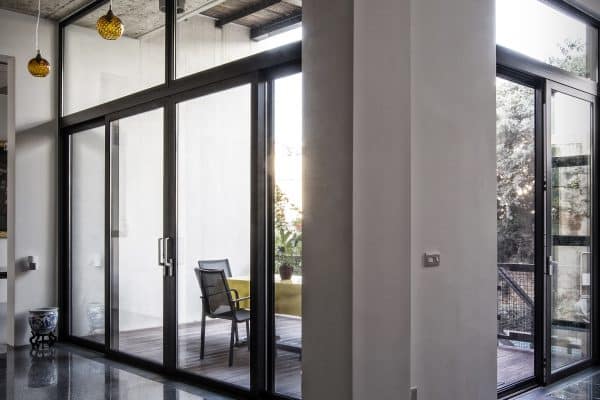 6) Give your windows a break
For the ultimate in insulation, make sure your aluminium window and door frames are "thermally broken" – that may sound like a description of you during August afternoons, but it's actually a technical term for an extra layer of insulation that stops aluminium frames from conducting heat and noise. Construction noise, barking dogs, traffic jams, children playing – just close it all out along with the heat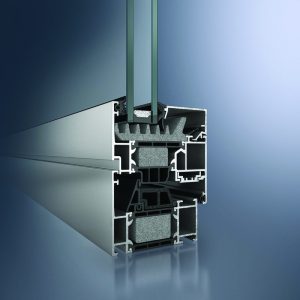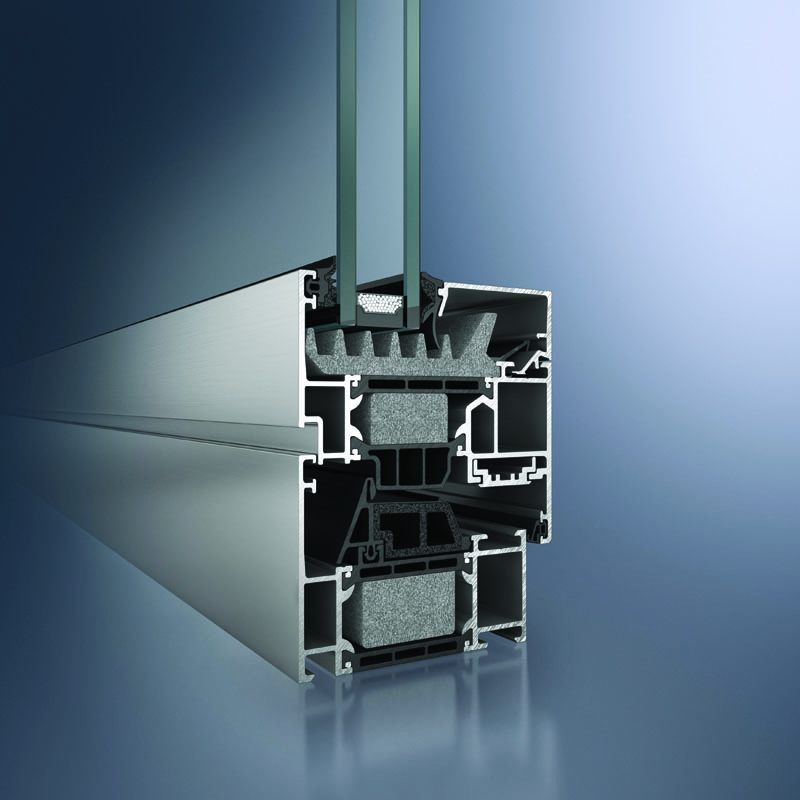 7) Shade the roof
The concrete or stone in the roof of your home acts like a heat battery – it absorbs heat from the sun during the day, and slowly releases it into your upper rooms during the night – right when you're trying to get some sleep. This is one battery that you don't want to charge! There are various ways to reduce the heat absorption of your roof, like using reflective paint to reflect away some of the heat, but the most effective way is to stop your roof from heating up in the first place, by shading it. With an awning on the roof, your home will be cooler during the night (and the day), and you'll also be able to hang up your laundry without feeling like you're walking on the surface of the sun!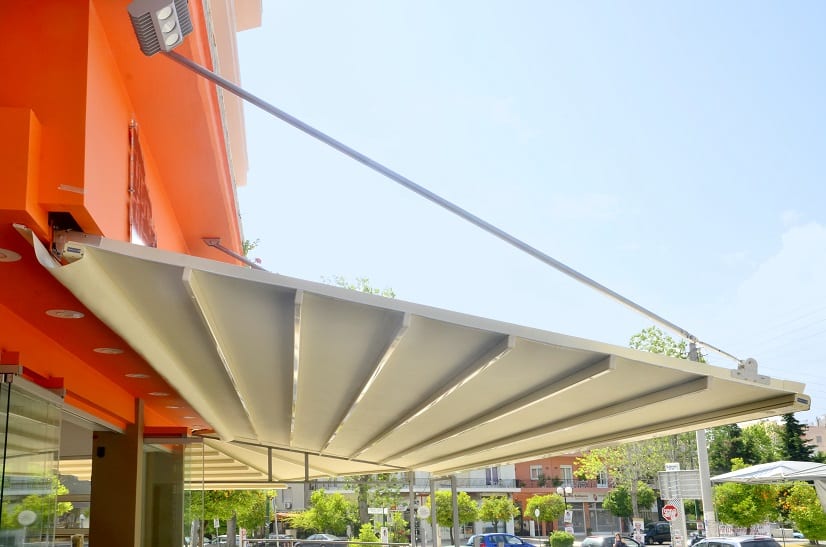 8) Keep out the pests
We can't help you to get rid of unwanted house-guests (sorry!), but we can help you to keep out annoying flies and of course the dreaded mosquitoes. Insect screens are available in so many configurations that you can choose an exact match for your particular requirements – panels that slide sideways or upward, top-roll screens, removable panels, or even pleated screens that are
infinitely adjustable. Our insect screens also help to keep out dust, and now that you can leave the windows and doors open, your house (and you!) will be much cooler.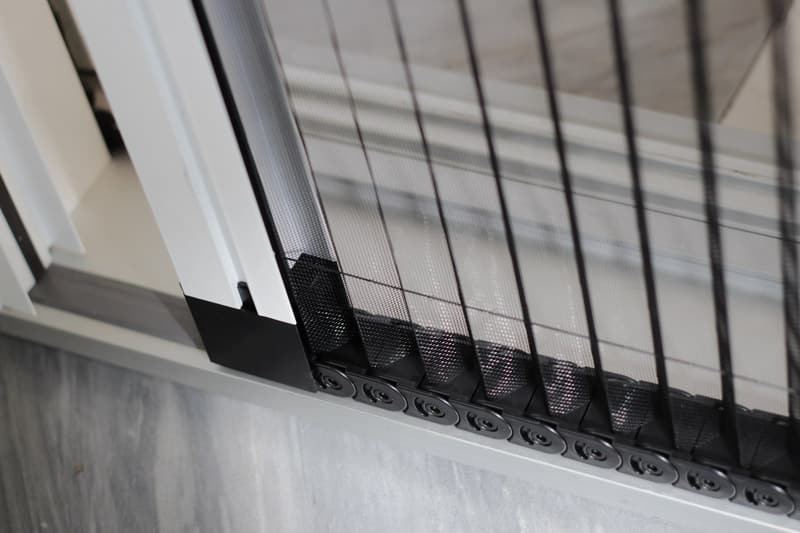 9) Hang a blind
Sunlight will heat up anything it shines on, so you can help to keep your rooms cool by using blinds to stop sunlight (and its heat) from penetrating further. Blinds are also a great way to upgrade your interior design. Choose a sheer fabric to diffuse harsh sunlight, bamboo blinds to add an earthy texture to your furnishings, or even a funky coloured Venetian blind as a statement piece!
10) Tilt & Turn
Is it a dance move? Nope, it's your next window frame! These clever devices are made out of uPVC (which won't conduct heat to the inside of your room) and they can open in two ways, either turning on a hinge like a traditional window, or tilting open from the top of the frame. This allows you to
choose the best way to open the window based on that day's weather conditions. No more being held hostage by a gale force 'Majjistral' and wishing you could open your windows but not daring to – just use the tilt function and allow ventilation on your own terms.
Bonus benefit – the 'turn' function makes it easy to clean the outside of the window without feeling like you're taking your life into your hands!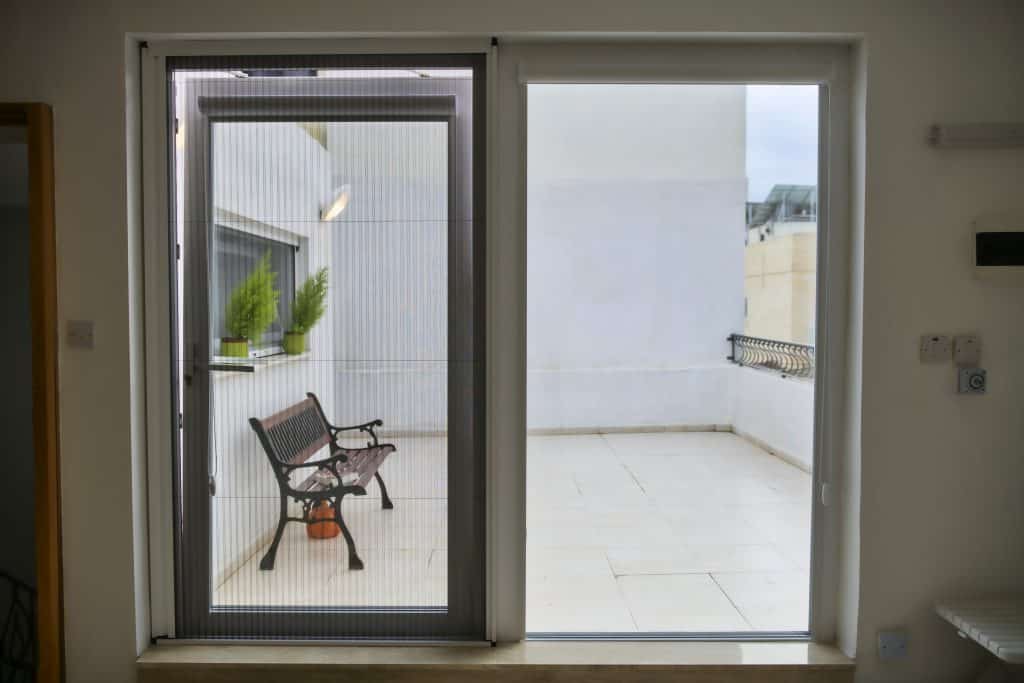 Which will you choose?
There you have it, ten ways to take advantage of passive cooling to beat the summer heat (and lower your electricity bill!)
10 tips for making your home more energy efficient
BLOG: 10 tips for making your home more energy efficient