7 Factors To Consider When Choosing Blinds For Your Home. Looking for the right choice of blinds can be a daunting task considering the various types of blinds available, ranging from Roller and Vertical blinds to Zebra and Venetian blinds.
So how do we go about choosing the right set of blinds for our home that are both decorative and functional?
We have listed 7 factors to consider when shopping for blinds which we hope will help you make a well-informed decision.
1. Privacy and light.
What type of room is it? Is your goal to block out the light completely, which may be the case in a bedroom or do you simply want to minimise the heat and have the option of total privacy as may be the case in a bedroom? These factors will help you shortlist the types of blinds that are suitable for your space.
2. Do you also have curtains?
This will make a difference to which type of blinds you go for as well as the style and colour. The right curtains or blinds can change the look and feel of a space and when they are paired together it is even more important to choose very carefully. For example it is suggested that if one (either the curtains or blinds) has a pattern than the other is plain, and vice versa.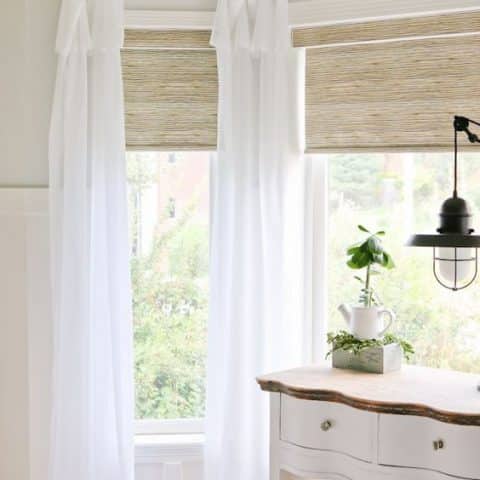 3. The style of the room
At Adore More we offer a wide selection of styles and materials. The style you go for will partly depend on the decor of the rest of the room. If you are looking at a modern space, then you might wish to consider a stylish type of blind such as Zebra blinds whilst a washroom may require something more practical such as plain rollers blinds. blinds. For anything else, we have the perfect match: From roman or vertical blinds for a more traditional decor to Bamboo blinds for an eclectic feel and much more. Click here for more information.
4. Colour
You might wish to choose a neutral tone that will fit in seamlessly with the rest of the space, or a darker tone if you wish to create contrast with the rest of the room. It depends on the mood you wish to evoke; if you don't want to attract attention to the blinds, go for earth colours. If you want your blinds to also serve as a decorative feature, then you could go for a bolder colour.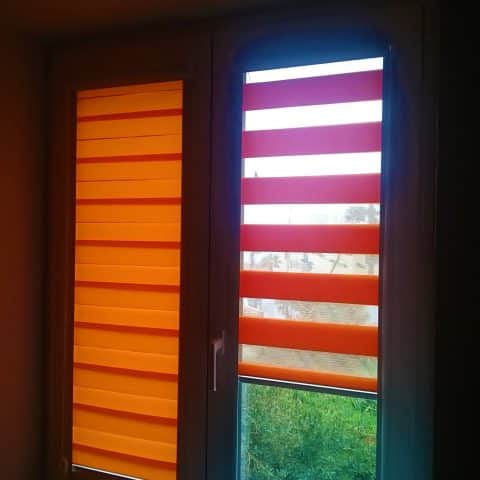 5. Inside or outside the recess?
Another factor to consider is whether the blinds will be placed inside or outside the recess of the aperture. Placing the blinds inside the recess is recommended for windows in smaller rooms that do not have much wall space around them and also when you are combining your blind with curtains. For larger rooms, it is suggested to choose a blind that sits outside the recess thus serving to block out more light. To get a total blackout effect outside recess is recommended.
6. Material
Apart from differing in style, different materials of blinds also serve to offer different functions. For example, aluminium Venetians are suitable for areas that are exposed to high levels of heat since they help eliminate excess warmth. On the other hand wet zones such as bathrooms and kitchens would also demand a particular type of material such as plain rollers blinds. which are specifically designed for wet areas. At Adore More we will guide you on choosing the best material depending on the type of room you are decorating.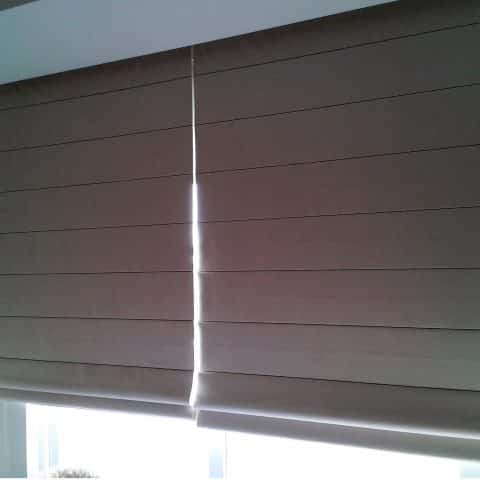 7. Safety of your loved ones
If you have young children in the house this needs to be taken into consideration especially when it comes to the blind cords. Installing cord stops or having cordless blinds may be the solution if you have young children in the house since long cords are a dangerous choking hazard for young children.
These are some of the main factors to take into consideration when choosing your ideal set of blinds. Pop over to our showroom in Mosta or contact us on sales@adoremore.eu or via Facebook so we can help you find your ideal blinds solution for your space.