The importance of a secure front door? How important is it to have a secure entry to your home? Well, considering that burglars are most likely attempt to enter a household through the front door and that the majority of them would give up after around a minute of trying, a secure front door may well help avoid unwanted intruders in your new home.
For this reason it is important not to hide spare keys somewhere outside your house and also not to have a door that can be easily forced open, as burglars always tend to look for the quickest entry.
So how can we ensure our front door is not easily forced open?
With a normal door lock, burglars may manage to gain access to your home or company premises within seconds. On the other hand having a secure door lock with deadbolts that extend the door into the door frame is one important step in increasing the security of your property. Moreover, the door itself has to be solid enough to resist the force the burglars are using.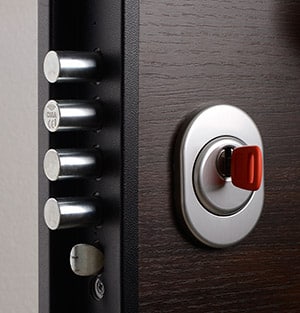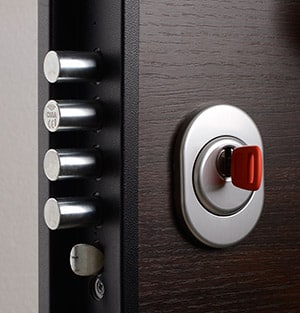 Adore more's door solutions provide the security that is needed in order to prevent burglars from getting access through the front door. Thanks our range of different locks starting from 3 point up to 13 point lock system, the controlled opening mechanism and heavy-duty hinges, burglars have no chance of gaining access.
Among our varied range of security doors, some are protected through double armouring of electro-galvanized sheet metal and a lock tongue latch which provides additional security. Moreover, at Adore More, we offer a wide choice of colours and types that make your door both highly secure and stylish.
To find out more about our range of residential and commercial security doors, contact us here or on Facebook on sales@adoremore.eu or visit our showroom in Mosta.
[Read Also] – 9-factors-choosing-internal-doors