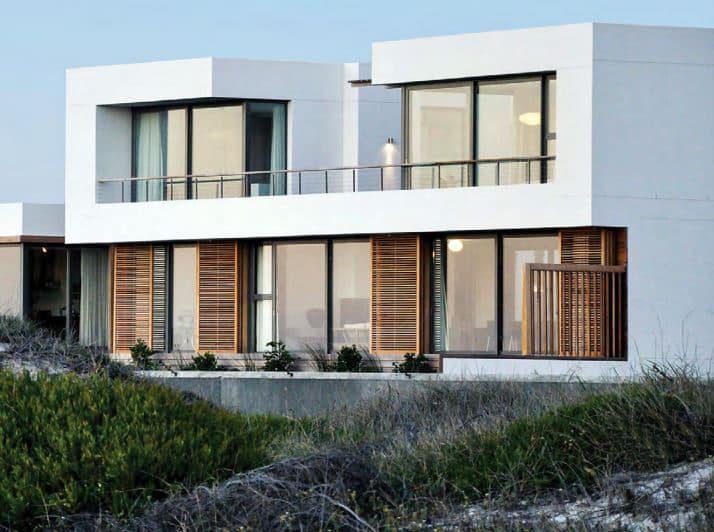 Thermal break is a non-thermally conductive material that is nowadays widely used in the construction of solid wood, aluminium or uPVC window and door framing.   Thermal Break models separates the internal space within the frame into various pockets/sections which will stop the infiltration of elements from one end to the other of the actual frame.  The more pockets the frame has, the higher the insulation it provides.  As a result Thermal break will keep the house warmer throughout the winter by keeping the heat inside, whilst it will have the opposite reaction throughout the summer where it will keep the heat outside, therefore will make your house cooler.  The final result?  You will save energy therefore lower utility bills!
Why Is Thermal Break Important?
Thermal break is extremely important and essential for any uPVC, timber or aluminium framed window or door that shelters the outside from the inside of a home.  This is because these type of products, and most especially aluminium has a very low thermal mass, therefore this means that cold can easily enter through the frames if these are not duly insulated and internally split into different pockets to slow the process.
Window/door frame which are not thermal insulated will result in all these scenarios.  Are you familiar with any of these?
When the outside of the frame gets cold so will the inside as condensation is caused within the frame.
In humidity, the water will enter through the frame making inside of the house more humid and wet, therefore colder.
This will then leads to mould and damage to the interior walls especially if this is made of sandstone which absorbs water naturally and it is the most commonly used stone in Malta.
Old aluminium in Malta is also called cold aluminium as this has very low thermal performance, therefore it makes houses colder in the Winter but much Warmer in the Summer.
Well-established and modern manufacturers of aluminium, PVC and solid wood windows and door systems are nowadays are made using the latest technology of manufacturing techniques which makes the apertures resistant to the elements as well as safe even against break-in's.