Security and Armoured Doors
Security and Armoured Doors
It is a fact that most break-ins happen from the main entrance door.  Investing in a security or an armoured door is important to keep your home safe.  With a normal door lock, burglars may manage to gain access to your home within seconds. On the other hand having a secure door lock with deadbolts that extend the door into the door frame is one important step in increasing the security of your property.  The door itself has to be solid enough to withstand the pressure and tools used.
We have a good range of models and styles available therefore you are spoilt for choice when it comes to choose your security and armoured door for your home.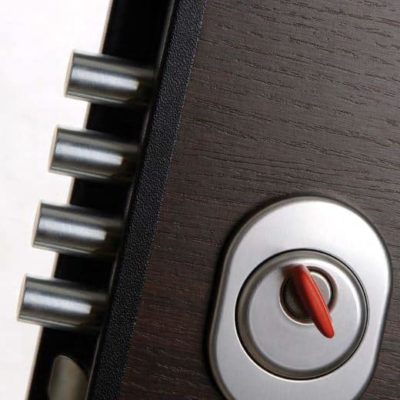 The Gladia Security Door
The Gladia doors comes only in standard size, therefore you cannot have this door made to measure, however if your opening fits one of the standard sizes, then the Gladia could be a good option for your security entrance door.  The Gladia comes with rock-wood infill inside the door leaf which also provides some sound insulation, includes the security hinges, a 10 barrel peri-metric locking system, a side angle spy hole, a safety latch as well as a cylinder protector.  This system is certified as RC3 burglar proof.
The standard sizes for this door are as follows:
Walls widths available are: 90.5cm up to 94cm / 95.5cm up to 99cm / 100.5cm up to 104cm
Wall heights available are:  205.8cm up to 208cm / 209.8cm up to 212cm / 213.8cm up to 216cm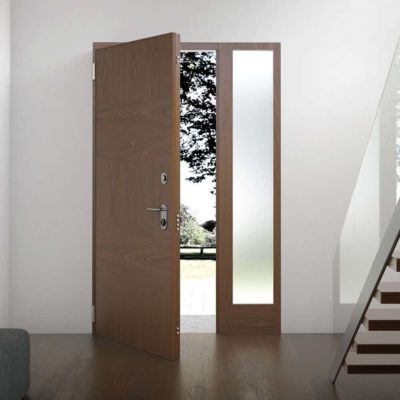 The Entrada or Blindato Entrance doors by San Rafael
San Rafael is a Spanish manufacturer specialising in high quality doors for over 30 years.  Their Entrada and Blindato security doors are our most popular doors supplied to the domestic market in Malta.
The Entrada Entrance Door features a 40mm thick door leaf, security hinges and a four barrel locking system.
The Blindato Entrance Door features a 45mm thick door leaf, security hinges, two steal sheets embossed inside the door leaf and with a 10 barrel locking system.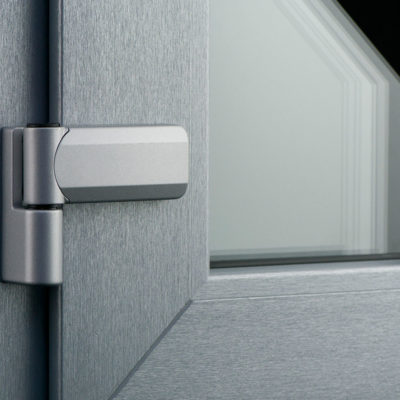 The Kommerling uPVC Security Entrance Doors
The security door system in KÖMMERLING 76 AD is one of the most integrated eco-friendly solutions, featuring excellent thermal-insulation, soundproofing and sealing properties, in combination with their great burglar-resistance performance and durability. The casement comes in various colours so that it can be perfectly integrated in the place where it is fitted, while the smart connection technology makes its installation highly functional and practical.
This system features Security hinges, a 12cm uPVC profile, enforced steal structure inside and a 3 point locking system.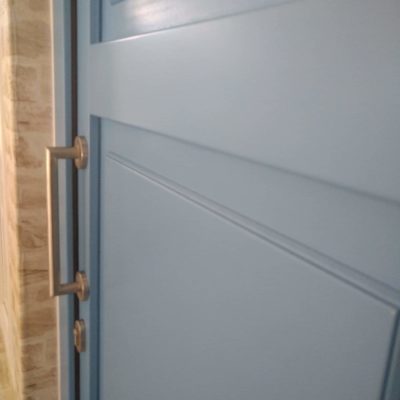 Solid Wood Security Entrance Doors
We can also manufacture solid timber entrance doors with security features.  We can replicate any model that the customers wishes through our experienced craftsmanship and our solid wood doors will also be fully insulated and with double glazing (if they have glass panels).
Our Solid Wood Entrance doors  features a  3 point locking system, security hinges and produced in a thickness of 69 mm.