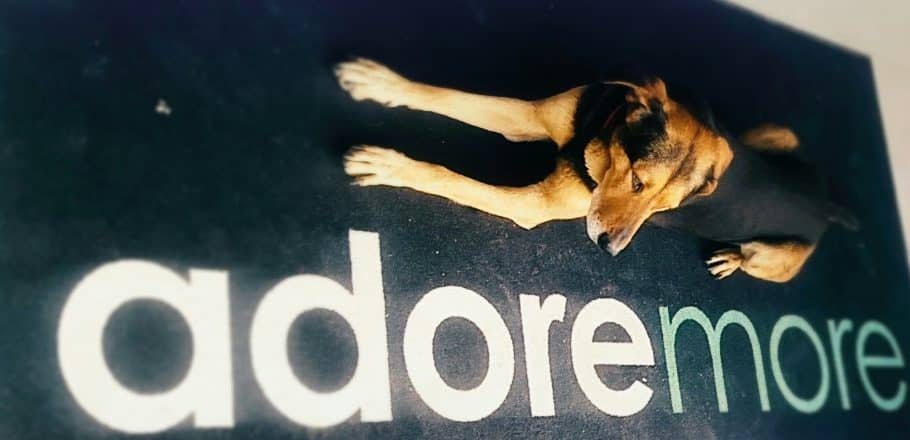 Adore More supports the 'Association for Abandoned Animals' by donating towards the construction of their newly built sanctuary in Birzebbuga.  At Adore More, the team is committed to excellence in every aspect of the business, from the variety of products on offer, to the standard of the installations, to the quality of the customer service.
The team members are skilled and dedicated, and they also have another sterling quality, they really love animals.
The evidence of Adore More's commitment to animal welfare is readily found in Bruce, a beautiful and beloved dog who was adopted by the team after he was found abandoned by his previous owners outside their offices.
Bruce fits right in with the team at Adore More. He enjoys supervising the ongoing work, and at the end of a long day he provides some much-needed stress relief for the hard-working, animal-loving team.
There are many other strays out on the streets of Malta, and Adore More can't take them all in (although they would like to). Thankfully many of them find shelter through the Association for Abandoned Animals, which saves dogs from abuse and neglect by offering them the safety of a non- kill shelter. The AAA provides medical care as well as shelter and socialisation, and works hard to find adoptive families for its residents.
This wonderful project faced a difficult time recently when it was forced to move out of its rented premises in Marsa. Fortunately the Government provided a leased property in Ħal Far, but AAA Malta  still needed to come up with a substantial sum of money to cover the costs of converting an abandoned radio station into a state-of-the-art dog sanctuary following international best practice guidelines as well as the Malta Animal Welfare Act.
Adore More is stepping in and continuing to demonstrate its social responsibility by sponsoring the Association for Abandoned Animals and thus helping to cover some of these conversion costs.
Adore More supports the 'Association for Abandoned Animals'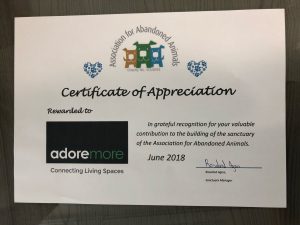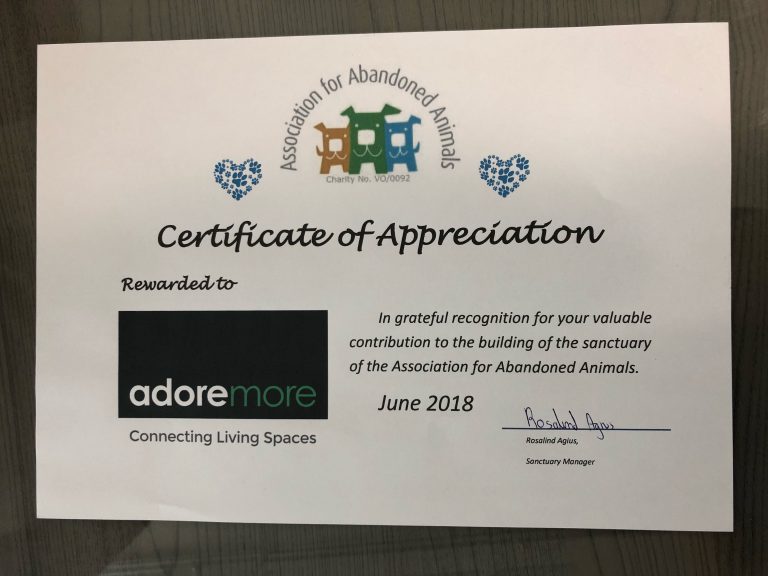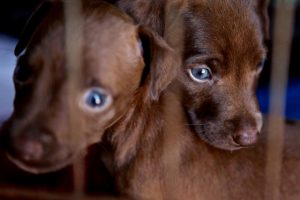 The team hopes that you'll join in supporting this important (and adorable) cause so that more abandoned and neglected dogs like Bruce can find food, shelter, love, and a forever home.
How to help:
SMS donation numbers: 5061 7350 (€2.33) / 8060 (€4.66) / 8910 (€6.99) / 9200 (€11.65)
[Read Also]  – 9-factors-choosing-internal-doors